Business Model
At Derwent London, we focus on maximising the total return from our substantial central London portfolio. To this end, we typically acquire properties off-market with low capital values in improving areas of London, taking advantage of the dynamic nature of one of the world's great cities.
How we create value: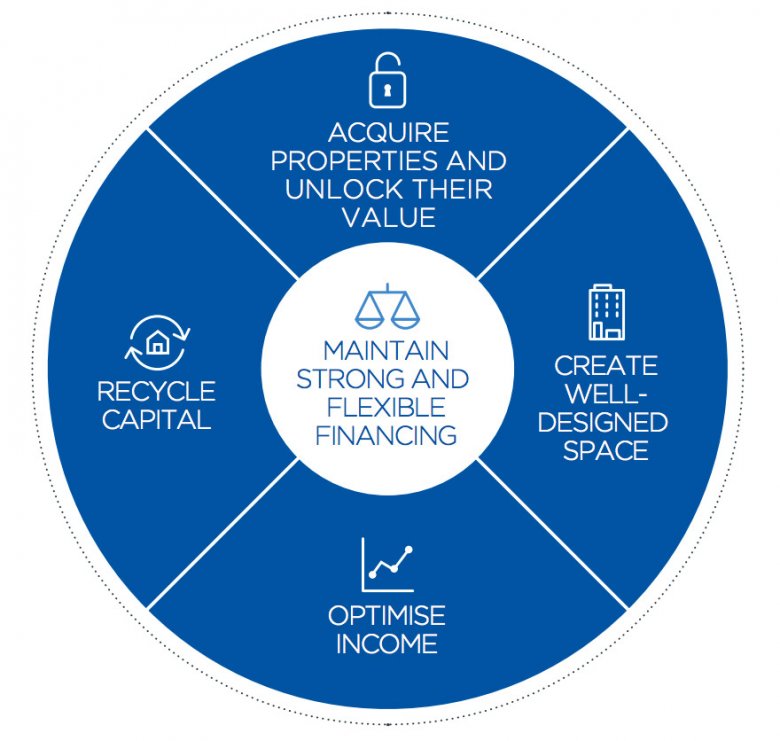 Our business model is to:
Acquire properties and unlock value
Purchase buildings in central London which can be improved or regenerated. Restructure leases to unlock additional value.
Create well-designed space
Transform properties to create adaptable, attractive spaces for our tenants and the local community
Employ our detailed knowledge of occupiers' needs to let to high quality tenants from a wide range of businesses and to minimise the level of voids in the portfolio
Identify properties for disposal where value has been optimised and dispose of those which do not fit the Group's long-term plans.
Maintain robust and flexible financing
Negotiate flexible financing and retain a healthy level of interest cover and gearing.