Business Model
At Derwent London, we focus on maximising the total return from our substantial central London portfolio. To this end, we typically acquire properties off-market with low capital values in improving areas of London, taking advantage of the dynamic nature of one of the world's great cities.
How we create value: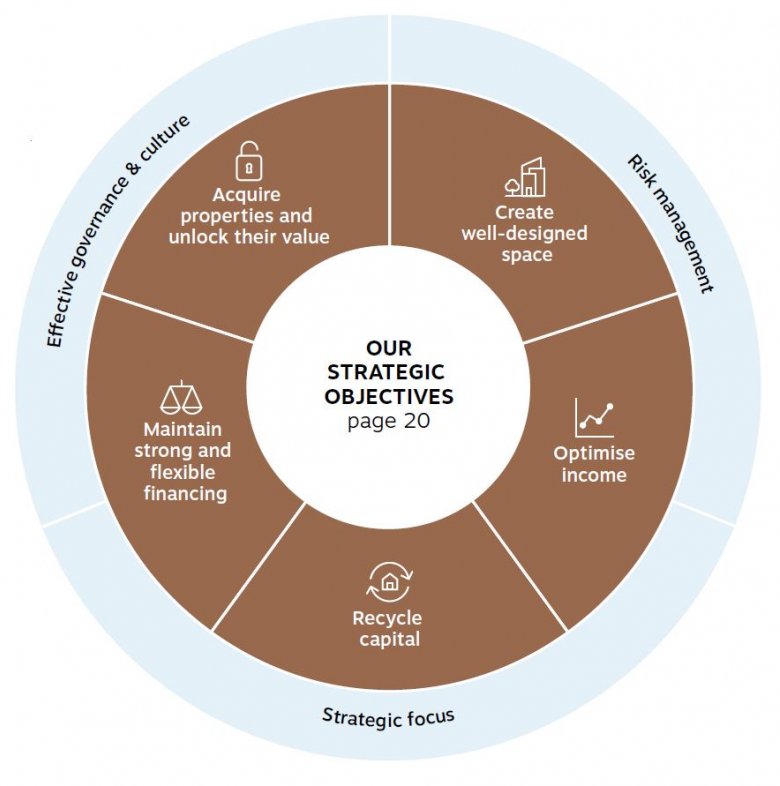 Inputs:
There are significant opportunities within our £5bn portfolio of 91 properties, mainly in London's West End and Tech Belt, to capture reversion and create value.
The Group is financed through a combination of shareholder capital and borrowings from a range of sources.
Our experienced management provides direction to teams that specialise in our core activities. Collaboration within an open and collegiate culture engenders creativity and innovation.
Relationships with stakeholders
We build dynamic and open relationships with potential and existing occupiers, local communities and investors (both shareholders and funders). This enables us to identify and respond to the needs of these key stakeholders.