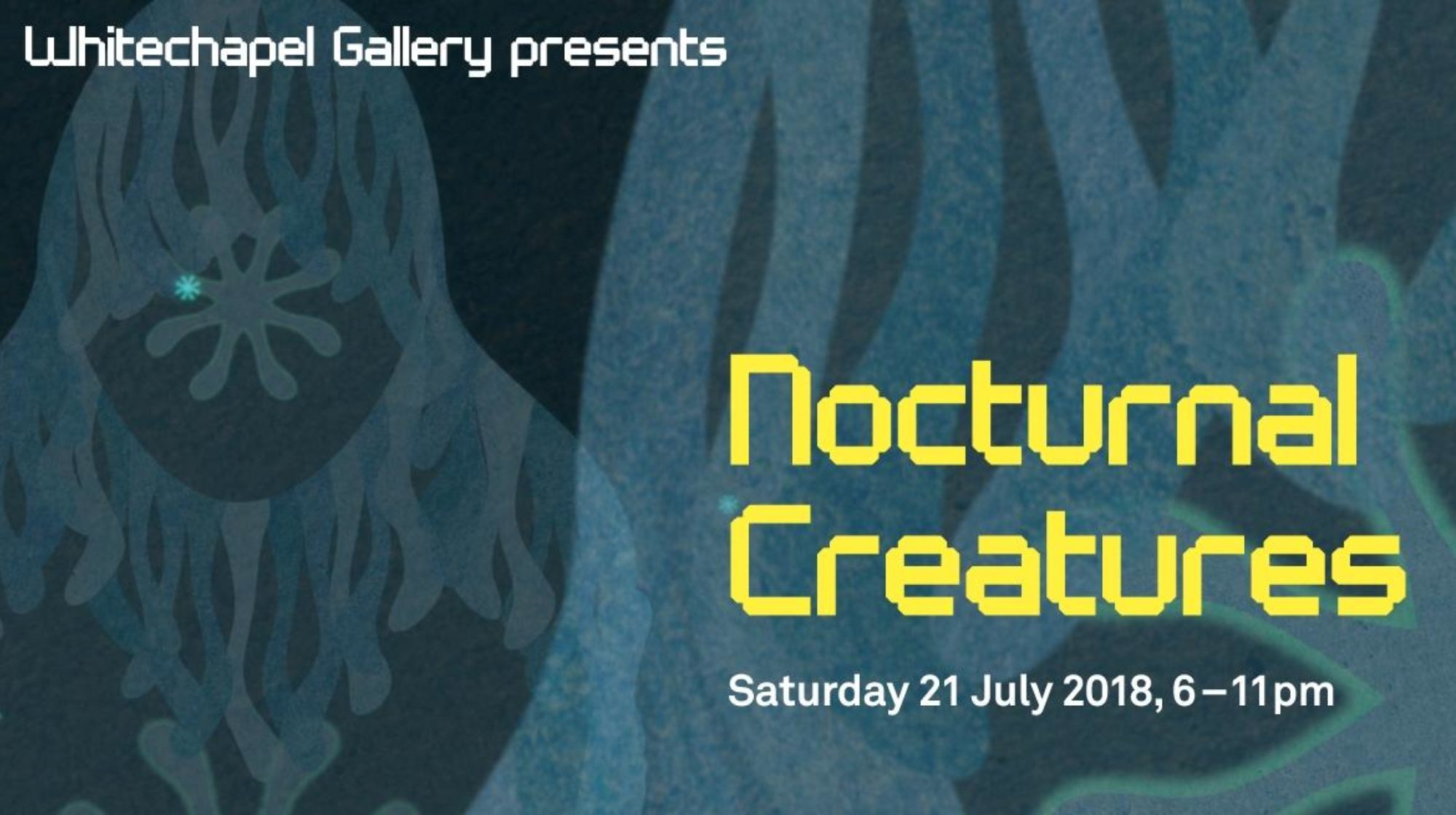 Derwent London is pleased to be supporting and hosting part of the late-night Nocturnal Creatures festival in partnership with the Whitechapel Gallery at our White Chapel Building.
Come and enjoy an immersive multi-media experience, accompanied by an intense, beat-driven soundtrack from artist, Larry Achiampong.
Entitled Forgotten Worlds, Larry Achiampong's (b.1984, UK) work takes over the spacious atrium of the White Chapel Building. Forgotten Worlds is part of Relic Traveller (2017), Achiampong's afro-futurist multi-site project comprising performance, audio, moving image and prose. This new work will see Achiampong expanding this audio-visual journey with Shiraz Bayjoo using themes of lost testimony, fallen empire and displacement to deconstruct the architectures of colonialism.
When - 21 July 2018 6pm - 11pm
Where - White Chapel Building, 10 Whitechapel High Street, London E1 8QS
For further information and updates, please visit the Whitechapel Gallery website.