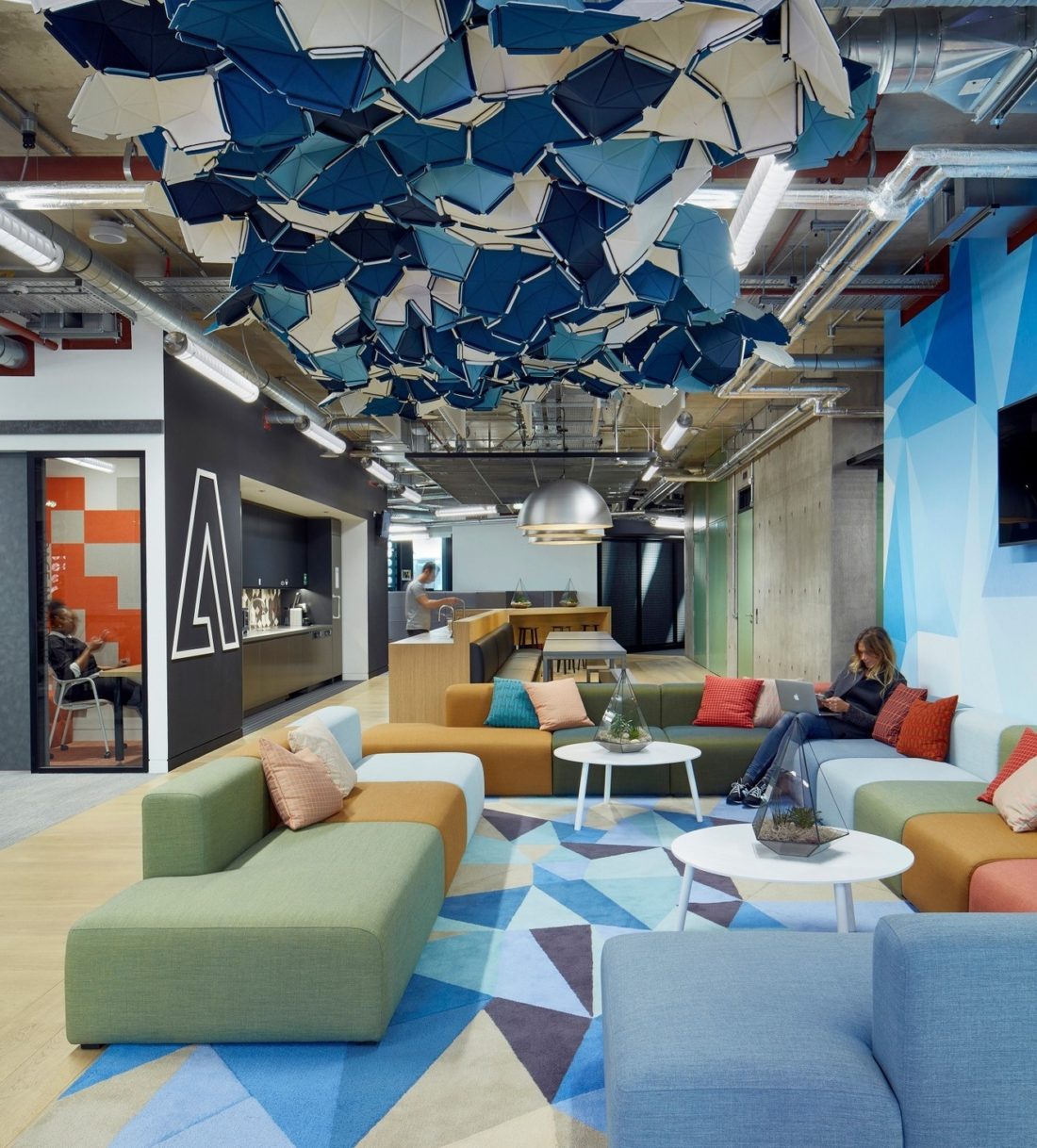 No one could have predicted the year gone by. The pandemic has touched everyone globally and it is a tragedy that is playing out differently across the world.
Here in the UK and in London the vaccine roll out continues at pace and restrictions are easing. Already, there is commentary around a 'return to normal', along with various predications on what 'a new normal' might look like.
I am very optimistic about the future and I am convinced there is huge potential for positive change, amidst what can at times feel like profound uncertainty. In this respect I hope we don't simply wish for that 'return to normal' but rather shape a more positive future for our children and generations to come.
With most businesses having lived through a turbulent year of crisis management and remote working, it is with no surprise that the workplace and the role of the office has been a topic of much discussion. But the debate around the office was well underway for many forward-thinking businesses long before the arrival of Covid-19. We are lucky to have been a part of that discussion for some time. We are constantly talking with businesses and occupiers across multiple sectors, along with agents and prospective buyers to ensure a deep understanding of ever-changing demand drivers and needs.
Many of the trends already seen have accelerated in the last 12 months and will continue to push our thinking. More important than the specifics of what an individual office floor might look like in the future, is our focus on bigger subject matters, behavioural change, and new working practices which will affect us all and which ultimately inform what an office building and workplace need to provide for.
Inspiring spaces – looking after our planet and people
Over the past year, the way we have worked has meant that colleagues, employers and employees have had a better insight into people's personal lives and needs. People's individuality matters, everyone is different. We can all better empower people by appreciating and respecting what makes them different. Those businesses that fully embrace this will be leaders of the future.
More agility in how, when and where we work along with behavioural change in the workplace feels inevitable. The traditional Monday-Friday 9-5pm may well be a thing of a distant past and who's to say that is a bad thing? It feels to me to be a much-needed adjustment to the reality how we live today.
Office Buildings for the next generation of talent in London need to provide inspiring spaces which offer an experience and a community that people choose to come to and want to be a part of.
The high-quality physical environment needs to be digitally enabled, sustainable and offer best in class design and customer service. It must be a safe and healthy environment with user well-being running through its DNA. Amenity-rich solutions will be paramount, offering generous space - both indoor and outdoor - where social and business collaboration can occur naturally.
The power of the office is its ability to provide space for people to be together, live and breathe business culture & identity, understand purpose, inspire, innovate and drive that all-important collective productivity. We must also acknowledge that every business is different, and it will be important to adopt a personalised and solution based approach for the customer as we move forward.
A sustainable office must be at the heart of all of our future offices. It will continue to be a key driver in all real estate decisions. Sustainability is an essential part of our office planning and we are fully committed to our 2030 Net Zero Carbon Pathway.
Through the amazing work of the scientists across the world who have been responsible for delivering Covid-19 vaccines we have seen the true power of collaboration. As an industry, we can learn from this. We need to move up a gear now and work collaboratively to move forward meaningfully on the Net Zero Carbon agenda to protect our planet. We can achieve so much more together.
Communication choices
Something I have personally been aware of over the past year is how our habits have changed in the way we communicate with each other and I think there is some really important re-training we need to do. The obsession with emails and video calls coupled with not being able to meet people in person has meant that face to face interactions and normal telephone conversations have been put on hold. We are a people business and strong relationships are a huge part of our success. This is not just about business but about life, and this is one area where the younger generation will need to tread carefully. I fully embrace the benefits of new tech and am a strong advocate of digital change but we must not forget the power of human interaction. Whether it's building relationships and trust, solving problems, innovating, creating or collaborating some things just need to be done in person and not behind the veil of a screen or app.
I look forward to moving beyond the old normal into a new world of sustainability, collaboration, innovation, and wellness. We understand the power of the office at Derwent London and we also understand that the success of the office will depend on the quality and service provided within. As businesses and individuals continue to make their decisions around their return to the office it will be evermore important to ensure that that office provides a great place which people choose to come to, and which meets all the complex demands of a modern working world.