Blog
Day 6: Almost there! Aix en Provence to Cannes
Day 6: Almost there! Aix en Provence to Cannes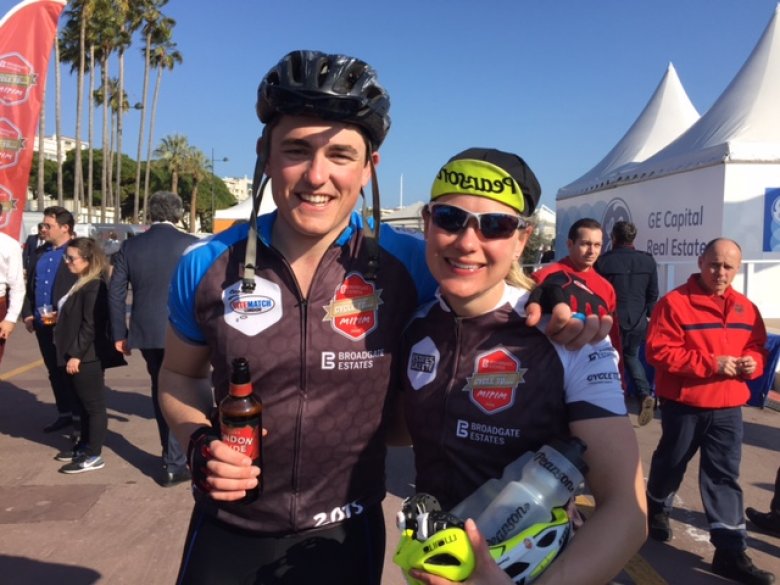 Day 6: Almost there! Aix en Provence to Cannes
11 Mar 2015
Day 6 was met with much anticipation and excitement- we were almost in Cannes at last! After a lie in (5.45am alarm call) we suddenly remembered that it may be the last day but we still had c 100 miles to go and some pretty big climbs!
The first stage out of Aix en Provence greeted us with a long climb after just 5km - certainly a chance to test those tired legs some more! However, the descent was absolutely beautiful and brilliant fun.
The second stage just before lunch involved more climbing with everyone taking it at their own pace.
The last stage of the day saw yet another climb but we were soon rolling into Cannes to be greeted on the Croisette by the property industry! It was a great atmosphere and a drinks reception hosted by Savills was a great way to end the day.
I have to say, the last 6 days has been an amazing experience. The ride has raised £250k for Coram this year which is a huge achievement. To add to that, Cycle to MIPIM has raised over £2m for charity in the last 10 years, an amazing achievement to all involved.
This year, I also had the privilege of being a ride captain. The main aim of the role is to be part of a team of 10 riders working to keep the Peleton on the move and on the road. I have worked with the support crew to assist with mechanicals, punctures, minor crashes and made sure the Peleton has stayed together (easier said than done in a Peleton of 80-100 people). Jelly babies seem to have been a saving grace for some and it is amazing how handing out a few sweets can really cheer people up!
It has been great fun and I can honestly say that every person in the Peleton has achieved something over the last 6 days - whether it has been to climb a certain hill, complete a certain stage or even complete the whole thing.
A huge congratulations has to go to Rich for completing the whole distance of 1,500km- not an easy challenge!
My top 5 highlights:
1. Being pushed along on my bike at c. 25mph by a motorbike to catch a rider who had broken away from the Peleton to catch a flight.
2. Being paced onto the back of the group by a motorbike after a rider stopped to get in the broom wagon. 30mph up a rolling hill was awesome fun!
3. Ladies stage after lunch - you ladies are some of the strongest riders in the Peleton and are amazing! Well done.
4. Working with all the ride captains and the whole Cycle To team to get the Peleton to Cannes - thank you, it was great.
5. The Peleton - a beautiful sight when you all keep right and in two lines!
Well done to everyone.
Charmaine
To sponsor the Derwent team please click here