Blog
Days 4 & 5 Dijon to Aix En Provence
Days 4 & 5 Dijon to Aix En Provence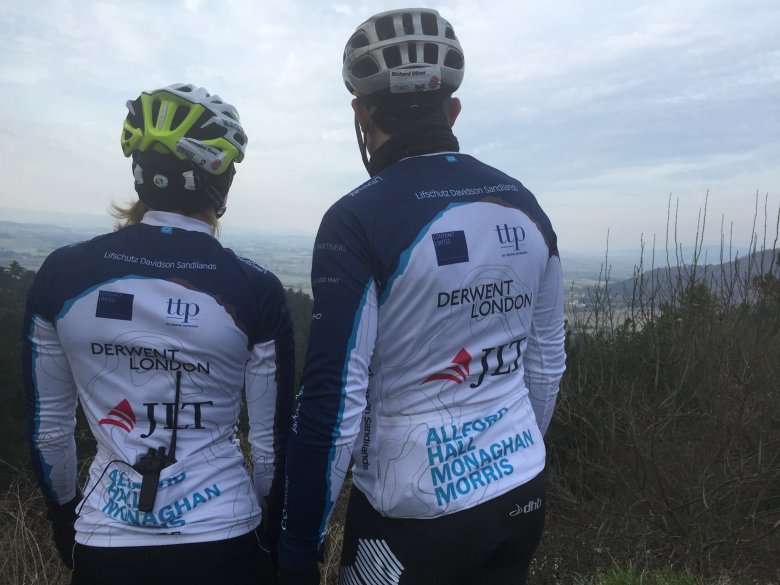 Days 4 & 5 Dijon to Aix En Provence
10 Mar 2015
Day 4: Dijon to Valence
Our intrepid cyclists are continuing their journey through France clocking up the miles, soaking in the sunshine and getting to know other members of the Peleton.
You can keep up with the Peleton and see more pictures on the link below:
Rich is still on for completing every single stage!!! Just keep pedalling!
Day 5: Into the hills.... Valence to Aix En Provence
After a lie in this morning (5.30am alarm call) the peloton set off from Valence through the Parc National du Verdon into the foothills. The first stage saw four climbs which soon sorted the men from the boys. Luckily they had me to kindly pace them up one climb. We were all rewarded with an amazing view from the top and there was time for a quick photo call before an awesome descent to the coffee break!
Stage 3 after lunch (now known as the ladies stage) saw all 11 ladies leading the Peleton out for 60km through a rolling descent. The stage was straight into a headwind but thanks to some organisation from the girls we had a great group taking turns in the front!
Before stage four I finally met Phil Turner from AHMM! With a 100 riders I am slowly learning everyone's name! Luckily we also managed to find the AHMM logo on the side of the bus as I was slightly concerned I couldn't find it!!!!
Stage 4 was a beautiful climb into a small village called Bonnieux followed by an absolutely stunning descent though a gorge with switchbacks all the way down.
Last day tomorrow with a huge climb out of Aix En Provence - looking forward to it!
Rich is still on to complete the whole ride! Keep going!
Charmaine
To sponsor the Derwent team please click here