Blog
Homeward bound and a chance to reflect!
Homeward bound and a chance to reflect!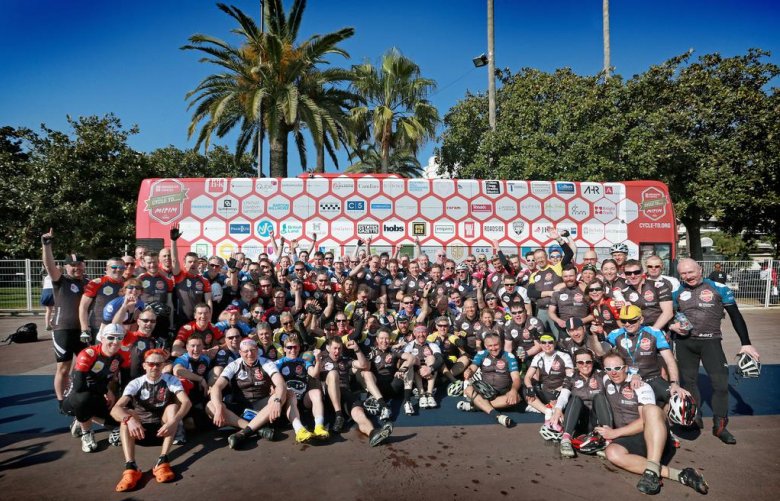 Homeward bound and a chance to reflect!
12 Mar 2015
It is amazing how quickly the time went which ultimately meant blogging fell by the wayside a little so apologies for that. But on the flight home I have suddenly had chance to catch up with myself!
A really enjoyable but physically and mentally tough week .... Looking back on it now I don't know how I completed every stage, but I'm proud that I did and the whole experience was hugely rewarding (even if trying to walk up or down stairs continues to be an issue!)
I am pretty sure I sat by almost all of the 110 riders at some point along the way, be it at breakfast, in the dark first leg or in the massage room. Each and every time people were chuffed to be on the trip and (in the most part) an interesting bunch from every area of the property industry. Most also knew someone from Derwent so I have plenty of best wishes to pass on!
It is very hard to cycle 320 km in a day and without the support team, ride captains and generally the fantastic organisation it would be impossible, so many thanks once again to all of those people. I also found that a couple of good mates to feed you sugar when you were on a low were invaluable. Of course I hope that I was returning the favour when called upon!
It is a real shame that Nigel wasn't able to join us, my biggest fear now is that he is going to want us to do it with him again next year!
Thanks all for following the trip and sending messages of support, and further thanks for the kind donations. The running Derwent total is £12,200 which is a fantastic amount for a brilliant charity.
Rich
To sponsor the Derwent team please click here
For all the news on the MIPIM cycle 2015 check out their website