Blog
Charmaine Training in Mallorca
Charmaine Training in Mallorca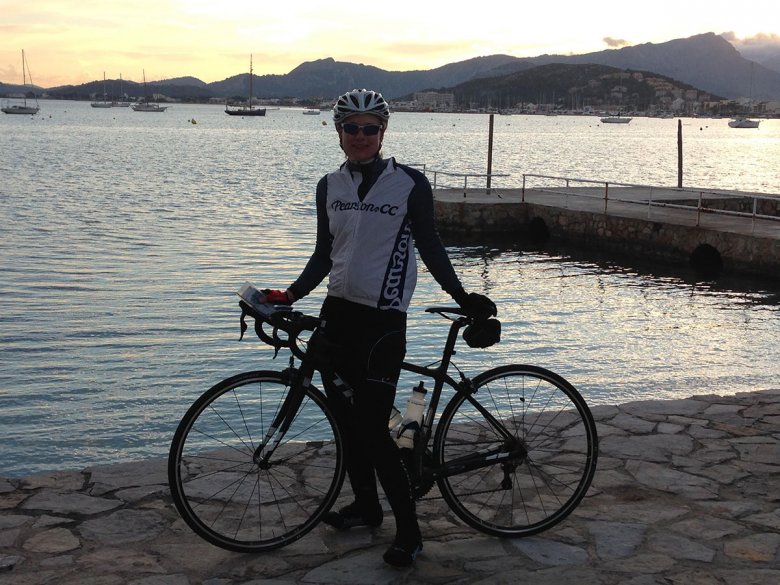 Charmaine Training in Mallorca
11 Feb 2015
So, I thought it would be great to get some essential winter miles in somewhere warmer than the UK and stretch the legs after what has seemed like a long winter! 7 of us headed out to Mallorca for a training camp.
The great thing about Mallorca is the variety of terrain on offer for training. The first day was relatively flat riding with rolling roads and smooth tarmac – great to get a solid 80 miles in the legs and a good chance for the group to get to know each other's riding styles and pace!
Subsequent days involved a variety of climbing / hill repeats and descending, with routes including the Lighthouse at Formentor and Lluc. I have to say, King of the Mountains for the week has to go to Matt Bugg from Make Architects who is also training for C2C. You make cycling up mountains look so easy!
Being early February the weather was quite varied – snow on the mountains was definitely a novelty for many of the locals, who all seemed to think it was a great idea to drive up Lluc! On the Friday we managed to make it 2/3 of the way up Lluc but had to abandon due to snowy conditions! Sunday was much better and we made it to the top (despite me having very tired legs from the previous day's climbing).
I think the highlight of the trip for many was our brief moment with Dan Martin and the Cannondale Garmin team who were out training – safe to say they were having an afternoon pootle whilst I was trying to hang on at the back!
All in all a good week and a huge thank you to Tony Gibb at Full Gas Cycling for organising.
You will be able to follow us on Twitter throughout the C2C ride at @derwentlondon @CharmaineRees
To sponsor the Derwent team please click here