Funds available for 2022

Fitzrovia & West End - spring 2022
Tech Belt* - autumn 2022
Please check back in January 2022 for further information.
Spring 2022 Timetable (Fitzrovia/West End)
18 February 2022 - Community Fund details available
25 March 2022 - application deadline
May 2022 - announcement of fund recipients
Applications - link/downloads available:
If you have any queries about the fund, please do not hesitate to contact us.
Contact community@derwentlondon.com
*The Tech Belt is defined here as the area extending from Kings Cross to Whitechapel, largely covering some EC1 and E1 postcodes.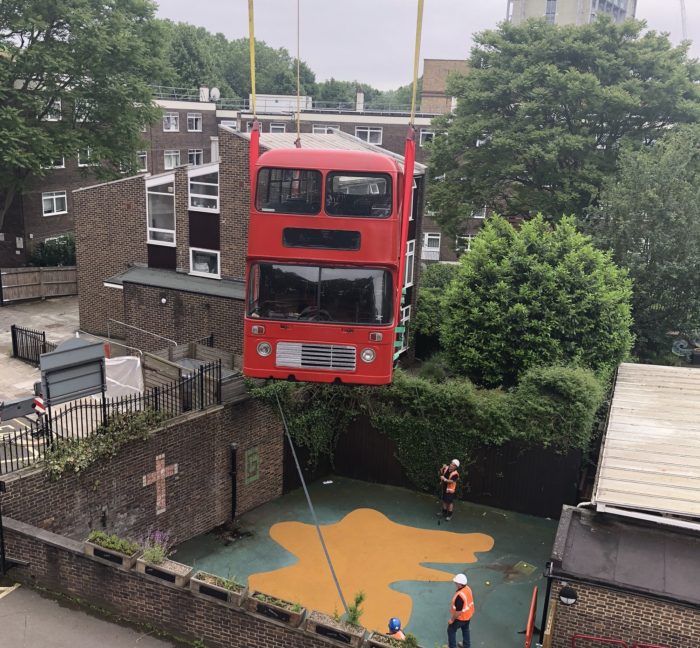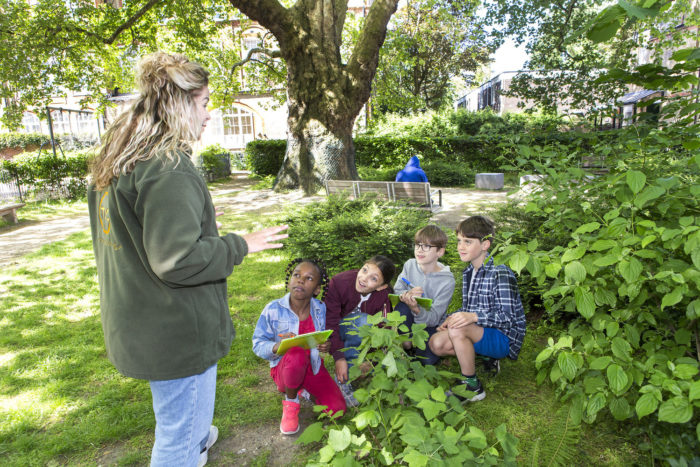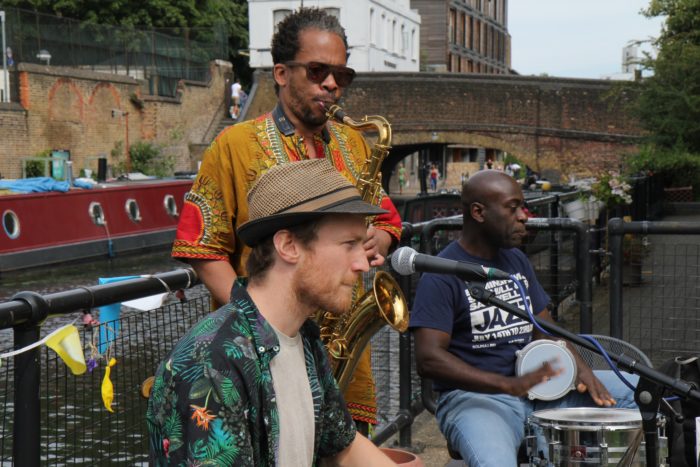 Derwent London Community Fund – Organisations funded so far:


2013 – Fitzrovia:
Fitzrovia Centre – community garden at the centre
Fitzrovia Youth in Action – resurfacing the multi-use games area at The Warren & local football league
All Souls Primary School – running lunch and after-school clubs and parenting classes
All Souls Clubhouse – Wednesday Lunch Club for older people
Fitzrovia Trust – replanting the garden at the Fitzrovia Nursery
2014 – Fitzrovia:
Fitzrovia Noir – 140 Characters or less - an art project portraying streetlife in Fitzrovia
Fitzrovia Neighbourhood Association – Positive Health exercise and massage project for women
Upbeat Music – Songs inspired by Dylan Thomas – music project for people with mental health issues
All Souls Clubhouse – supporting the Clubcare project and providing new kitchen facilities
All Souls Primary School – Learning together through technology; photography project for children
Women Like Us – From Playground to Payslip – supporting Fitzrovia parents to combine work and family life
ARTfitzrovia – Taking the next steps – expanding the platform for this art collective for homeless adults
2015 – Fitzrovia:
All Souls Clubhouse – After school football club & Clubkicks
Fitzrovia Community Centre – Arts programme
Fitzrovia Neighbourhood Association – Fitzrovia Positive Health
Fitzrovia Youth in Action – Community events programme
Upbeat Music & Mental Health – Streets of London music workshop and showcase
2016 – Fitzrovia
All Souls Clubhouse – Wednesday Lunch Club
FitzFest – Classical music festival and education programme 2016/17
Fitzrovia Centre – Project Feel Well Fitzrovia
Fitzrovia Trust – Playground improvements
Holcroft Residents Association – Greening Carburton Street
Soup Kitchen – Kitchen costs
Table Tennis Fight Club – Community programme
2016 spring – Tech Belt:
All Change Arts – Meaning to Say creative project for people with mental health problems
The Parent House – Parent to Parent Outreach training programme for parent volunteers
Theatre Centre – Our Place community drama programme for young people
St Luke's Parochial – 3 community events: Older people celebration October; Christmas Fayre & Lunch
St Hilda's East, Boundary Women's Project – 'ABC' confidence building socially excluded women
Finsbury & Clerkenwell Volunteers – Lunch & Telephone Club befriending and support for older people
2016 autumn – Tech Belt:
Centre 404 – EC1 family support and drop-in services
Quaker Court TMO – Intergenerational story and drama project
St Hilda's East Community Centre – Older people's healthy living group
Inspire/ St Monica's Primary School – iDiscover project promoting STEM subjects
Inspire/Central Foundation Boys School – Connecting Silicon Hack
St Luke's Parochial Trust – EC1 collaborative public art project
Islington Play Association – This is real and it's yours! Toffee Park Playground redesign
2017 – Fitzrovia:
All Souls Clubhouse – Wednesday Lunch Club
Fitzrovia Centre – Camels in the Community school art project
Fitzrovia Chapel – Community engagement and events
Fitzrovia Neighbourhood Association – Positive Health project
Fitzrovia Youth in Action – Active Fitzrovia intergenerational exercise programme
Holcroft Court Residents Association – Greening of Carburton Street
Whitefield Charity Soup Kitchen – Welcomer funding
2017 spring – Tech Belt:
Urban MBA – Starting it up! Project
The Spitz Charitable Trust – Music for well-being workshops
Ministry of Stories – children's writing programme
Islington Play Association – Acting Freely drama workshop
Cardboard Citizens – Peer to Peer homeless mentoring
St Hilda's East Community Centre – Active Ants nature play
2017 autumn – Tech Belt:
Centre 404 – EC1 family support and drop-in services
Society Links Tower Hamlets – Digital Explorers for Beginners
Spitz Charitable Trust – Well-being exchange through cross-generational music-making
St Hilda's East Community Centre – Surajumuki creates headlines
The Garden Classroom – The Secret Garden shared
Young Actors Theatre – Stage Door
2018 – Fitzrovia:
All Souls Clubhouse – Wednesday Lunch Club
All Souls Primary School – Blue Plaque Walk project
Fitzrovia Centre – Heroes' journey intergenerational arts project
Fitzrovia Chapel – Autumn exhibition
Fitzrovia Neighbourhood Association – Positive Health project
Fitzrovia Youth in Action – Community Christmas lunch
Whitefield Charity Soup Kitchen – Soup kitchen costs
2018 spring – Tech Belt:
Foundation for Change – The NEXT psychology project for the homeless
Inspire for Central Foundation School for boys – Leadership academy
Islington Boat Club - Summerversity
Islington Play Association – Sunny Saturdays
The Peel – Clerkenwell Coding Club for children
St Hilda's East Community Centre – Community food co-op outreach
The Parent House – Outreach in the community
2018 autumn - Tech Belt:
Access to Sports – Holiday programme
Holborn Community Association – Creative arts for young people
Providence Row – Breakfast service
Society Links – Digital Explorer
Soapbox – Digital Talent Pipeline
Urban MBA – The Untold Truth
2019 – Fitzrovia & West End:
All Souls Clubhouse – lunch club and coffee mornings for the elderly
Doorstep Library Network – literacy support for families
Fitzrovia Youth in Action – community Christmas dinner
Mission Remission – support group for cancer survivors
Soup Kitchen at American International Church – welcome service at soup kitchen
St Mary Magdalene School – library bus project
West London Mission – employment programme for the homeless
2019 spring - Tech Belt:
Coney Ltd – storytelling and digital programming course with Mulberry School
KIDS – playground water play rejuvenation
Peer UK – zine-making workshops
St Hilda's East Community Centre – Boys Space project
The Spitz Charitable Trust – one to one music sessions at Bridgeside Lodge
The Stuart Low Trust – therapeutic gardening club at Culpeper Community Garden
2019 autumn - Tech Belt:
The Parent House – parent outreach volunteer programme
Young Actors Theatre – performing arts classes for disadvantaged young people
A New Direction – employment programme for disadvantaged children and young people
The Literacy Pirates – literacy project for school children
Rich Mix Cultural Foundation – art and film project for children
Society Links – education support programme for young people
2020 spring - Fitzrovia & West End:
Soup Kitchen at the International Church – Core costs to maintain the service
Fitzrovia Youth in Action – Young person's better choices project

Mission Remission – Online support group for cancer patients and survivors
Foodcycle Marylebone – Tackling food poverty
Holcroft Court Residents Association –Greening project on Carburton Street
All Souls Clubhouse – Core funding to maintain elderly lunch club service during Covid-19
Mousetrap Theatre Projects – Projects for core funding during Covid-19
2020 spring - Tech Belt:
Literacy Pirates – Young authors' book project
Foundation for Change – Women's support group
Coney Ltd– Digital upskilling programme for young people
Soapbox – Multi-media project co-produced by local young people
The Spitz Charitable Trust – Music and deep healing post-Covid for care home residents
2020 autumn - Tech Belt:
Providence Row – Peer mentoring programme for the homeless
Rich Mix Cultural Foundation – Pic 'n' Mix: Rich Mix schools Film Education Programme
Kunstraum – Short film project for young BIPOC and LGBTQ+ communities
KIDS – Upgrade of outdoor lighting for a playground that supports disabled children and their families
The Literacy Pirates – Young Pirate film project 2021
Calthorpe Community Garden – core funding