Funds available for 2021
Tech Belt* - up to £25,000 available in spring 2021 and £25,000 available in autumn 2021
Fitzrovia & West End - up to £50,000 available in spring 2021

Spring 2021 Timetable (Tech Belt* and Fitzrovia/West End)
9 February 2021 - Community Fund details available
26 March 2021 - application deadline
May 2021 - announcement of fund recipients
Applications for Spring 2021 are now closed. Please check back later in September 2021 for the Tech Belt autumn funding round.
If you have any queries about the fund, please do not hesitate to contact us.
Contact community@derwentlondon.com
*The Tech Belt is defined here as the area extending from Kings Cross to Whitechapel, largely covering some EC1 and E1 postcodes.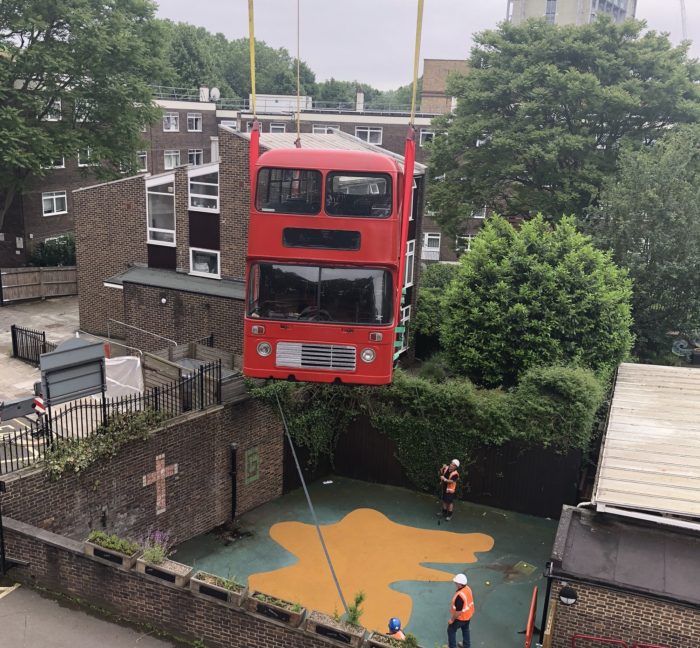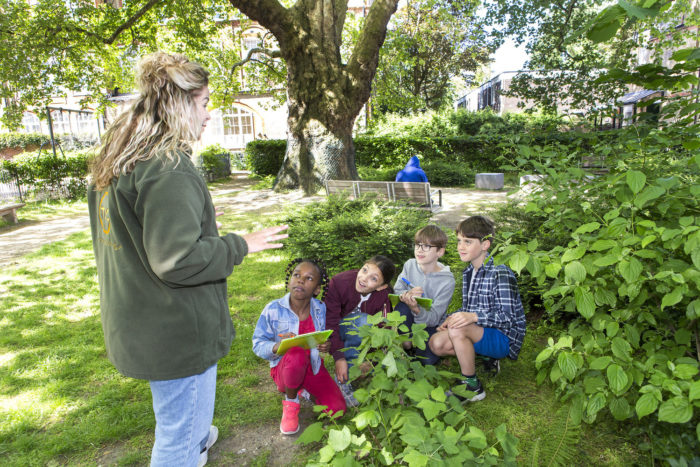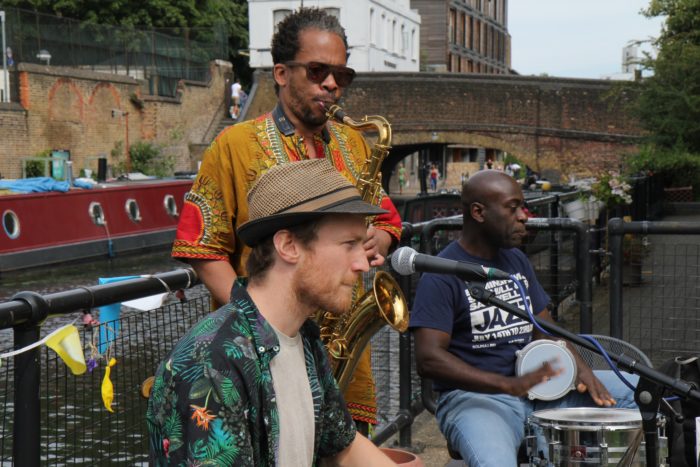 Derwent London Community Fund – Organisations funded so far:


2013 – Fitzrovia:
Fitzrovia Centre – community garden at the centre
Fitzrovia Youth in Action – resurfacing the multi-use games area at The Warren & local football league
All Souls Primary School – running lunch and after-school clubs and parenting classes
All Souls Clubhouse – Wednesday Lunch Club for older people
Fitzrovia Trust – replanting the garden at the Fitzrovia Nursery
2014 – Fitzrovia:
Fitzrovia Noir – 140 Characters or less - an art project portraying streetlife in Fitzrovia
Fitzrovia Neighbourhood Association – Positive Health exercise and massage project for women
Upbeat Music – Songs inspired by Dylan Thomas – music project for people with mental health issues
All Souls Clubhouse – supporting the Clubcare project and providing new kitchen facilities
All Souls Primary School – Learning together through technology; photography project for children
Women Like Us – From Playground to Payslip – supporting Fitzrovia parents to combine work and family life
ARTfitzrovia – Taking the next steps – expanding the platform for this art collective for homeless adults
2015 – Fitzrovia:
All Souls Clubhouse – After school football club & Clubkicks
Fitzrovia Community Centre – Arts programme
Fitzrovia Neighbourhood Association – Fitzrovia Positive Health
Fitzrovia Youth in Action – Community events programme
Upbeat Music & Mental Health – Streets of London music workshop and showcase
2016 – Fitzrovia
All Souls Clubhouse – Wednesday Lunch Club
FitzFest – Classical music festival and education programme 2016/17
Fitzrovia Centre – Project Feel Well Fitzrovia
Fitzrovia Trust – Playground improvements
Holcroft Residents Association – Greening Carburton Street
Soup Kitchen – Kitchen costs
Table Tennis Fight Club – Community programme
2016 spring – Tech Belt:
All Change Arts – Meaning to Say creative project for people with mental health problems
The Parent House – Parent to Parent Outreach training programme for parent volunteers
Theatre Centre – Our Place community drama programme for young people
St Luke's Parochial – 3 community events: Older people celebration October; Christmas Fayre & Lunch
St Hilda's East, Boundary Women's Project – 'ABC' confidence building socially excluded women
Finsbury & Clerkenwell Volunteers – Lunch & Telephone Club befriending and support for older people
2016 autumn – Tech Belt:
Centre 404 – EC1 family support and drop-in services
Quaker Court TMO – Intergenerational story and drama project
St Hilda's East Community Centre – Older people's healthy living group
Inspire/ St Monica's Primary School – iDiscover project promoting STEM subjects
Inspire/Central Foundation Boys School – Connecting Silicon Hack
St Luke's Parochial Trust – EC1 collaborative public art project
Islington Play Association – This is real and it's yours! Toffee Park Playground redesign
2017 – Fitzrovia:
All Souls Clubhouse – Wednesday Lunch Club
Fitzrovia Centre – Camels in the Community school art project
Fitzrovia Chapel – Community engagement and events
Fitzrovia Neighbourhood Association – Positive Health project
Fitzrovia Youth in Action – Active Fitzrovia intergenerational exercise programme
Holcroft Court Residents Association – Greening of Carburton Street
Whitefield Charity Soup Kitchen – Welcomer funding
2017 spring – Tech Belt:
Urban MBA – Starting it up! Project
The Spitz Charitable Trust – Music for well-being workshops
Ministry of Stories – children's writing programme
Islington Play Association – Acting Freely drama workshop
Cardboard Citizens – Peer to Peer homeless mentoring
St Hilda's East Community Centre – Active Ants nature play
2017 autumn – Tech Belt:
Centre 404 – EC1 family support and drop-in services
Society Links Tower Hamlets – Digital Explorers for Beginners
Spitz Charitable Trust – Well-being exchange through cross-generational music-making
St Hilda's East Community Centre – Surajumuki creates headlines
The Garden Classroom – The Secret Garden shared
Young Actors Theatre – Stage Door
2018 – Fitzrovia:
All Souls Clubhouse – Wednesday Lunch Club
All Souls Primary School – Blue Plaque Walk project
Fitzrovia Centre – Heroes' journey intergenerational arts project
Fitzrovia Chapel – Autumn exhibition
Fitzrovia Neighbourhood Association – Positive Health project
Fitzrovia Youth in Action – Community Christmas lunch
Whitefield Charity Soup Kitchen – Soup kitchen costs
2018 spring – Tech Belt:
Foundation for Change – The NEXT psychology project for the homeless
Inspire for Central Foundation School for boys – Leadership academy
Islington Boat Club - Summerversity
Islington Play Association – Sunny Saturdays
The Peel – Clerkenwell Coding Club for children
St Hilda's East Community Centre – Community food co-op outreach
The Parent House – Outreach in the community
2018 autumn - Tech Belt:
Access to Sports – Holiday programme
Holborn Community Association – Creative arts for young people
Providence Row – Breakfast service
Society Links – Digital Explorer
Soapbox – Digital Talent Pipeline
Urban MBA – The Untold Truth
2019 – Fitzrovia & West End:
All Souls Clubhouse – lunch club and coffee mornings for the elderly
Doorstep Library Network – literacy support for families
Fitzrovia Youth in Action – community Christmas dinner
Mission Remission – support group for cancer survivors
Soup Kitchen at American International Church – welcome service at soup kitchen
St Mary Magdalene School – library bus project
West London Mission – employment programme for the homeless
2019 spring - Tech Belt:
Coney Ltd – storytelling and digital programming course with Mulberry School
KIDS – playground water play rejuvenation
Peer UK – zine-making workshops
St Hilda's East Community Centre – Boys Space project
The Spitz Charitable Trust – one to one music sessions at Bridgeside Lodge
The Stuart Low Trust – therapeutic gardening club at Culpeper Community Garden
2019 autumn - Tech Belt:
The Parent House – parent outreach volunteer programme
Young Actors Theatre – performing arts classes for disadvantaged young people
A New Direction – employment programme for disadvantaged children and young people
The Literacy Pirates – literacy project for school children
Rich Mix Cultural Foundation – art and film project for children
Society Links – education support programme for young people
2020 spring - Fitzrovia & West End:
Soup Kitchen at the International Church – Core costs to maintain the service
Fitzrovia Youth in Action – Young person's better choices project

Mission Remission – Online support group for cancer patients and survivors
Foodcycle Marylebone – Tackling food poverty
Holcroft Court Residents Association –Greening project on Carburton Street
All Souls Clubhouse – Core funding to maintain elderly lunch club service during Covid-19
Mousetrap Theatre Projects – Projects for core funding during Covid-19
2020 spring - Tech Belt:
Literacy Pirates – Young authors' book project
Foundation for Change – Women's support group
Coney Ltd– Digital upskilling programme for young people
Soapbox – Multi-media project co-produced by local young people
The Spitz Charitable Trust – Music and deep healing post-Covid for care home residents
2020 autumn - Tech Belt:
Providence Row – Peer mentoring programme for the homeless
Rich Mix Cultural Foundation – Pic 'n' Mix: Rich Mix schools Film Education Programme
Kunstraum – Short film project for young BIPOC and LGBTQ+ communities
KIDS – Upgrade of outdoor lighting for a playground that supports disabled children and their families
The Literacy Pirates – Young Pirate film project 2021
Calthorpe Community Garden – core funding